Why Tanzania gave green light to rice importation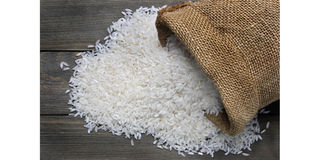 Summary
President Samia Suluhu Hassan has authorized importation of 90,000 tonnes in an effort to bring down the skyrocketing rice prices
Dar es Salaam. Economic and agricultural analysts have applauded Tanzania's decision to permit the purchase of 90,000 tonnes of rice in order to offset the rising cost of living caused by high prices of foodstuffs.
Rice production declined by 30.9 percent in the 2021-22 season, the Ministry of Investment, Industry, and Trade said in a notice last September, although the country was still in surplus.
Dar es Salaam, Dodoma, Kagera, Kilimanjaro, Manyara, Singida, and Arusha regions were noted for having extremely high prices in comparison to the rest of the country.
On Wednesday, the Industry, Trade and Investment minister, Dr Ashatu Kijaji said President Samia Suluhu Hassan has authorized importation of 90,000 tonnes in an effort to bring down the skyrocketing rice prices.
She said the government has also waived some levies imposed on the crop in order to increase the availability of rice in the market.
The price of rice currently ranges from Sh2,500 to Sh3,500 per kilo, compared to a range of between Sh1,200 and Sh2,200 in early 2022. Currently, rice sells between Sh2,500 and Sh3,500 per kilo, compared to between Sh1,200 and 2,200 recorded in early 2022.
"We anticipate that market prices will drop dramatically from the end of this month (February) to the first week of March, making it possible for Tanzanians to purchase the produce at a fair price," she was quoted as saying.
However, tabbing his ministry's 2022-23 budget in Parliament, Agriculture Minister Hussein Bashe said rice exports grew from 184,521 tonnes valued at Sh176.490 billion in 2020 to 441,908 tonnes valued at Sh476.8 billion in 2021.
In the 2020–21 season, the country produced 2,629,519 tonnes of rice compared to the 1,091,778 tonnes needed, leaving a surplus of 1,537,741 tonnes, he said.
An economist from the University of Dar es Salaam (Udsm), Prof Delphin Rwegasira, applauded the government for enabling the food market to fully liberalise rather than restricting farmers' access to export markets.
He said many African nations have adopted the reckless policy of forbidding farmers from exporting their produce in an effort to control inflation and protect domestic distribution.
"Our first priority should be to encourage farmers to enhance production so that they can satisfy domestic demand and export excess produce," he said.
Supply chains to the overseas market, which are challenging to create and maintain, are seriously distorted when farmers are prevented from exporting simply for the sake of protect the domestic market, he added.
Prof Rwegasira said food security should go beyond simply prohibiting the export of domestically produced food and include strengthening the country's ability to access food supplies from around the world when necessary.
Dr Wilhelm Ngasamiaku, an economist from the University of Dar es Salaam (Udsm), welcomed the government's approach and noted that the nation was experiencing a food deficit as a result of the decline in production seen the season before.
"In accordance with the rule of supply and demand, market demand must match supply in order to stabilise prices," he said.
"We are aware that several nations did not receive adequate rainfall during the previous growing season, and many others, especially in the East African Community (EAC) and Great Lakes Region (GLR), saw shocking increases in the price of agricultural inputs," he added.
So, according to Dr. Ngasamiaku, countries that were experiencing food shortages rushed to Tanzania and a few other countries that had surplus supplies.
But, in his opinion, the prices have risen to a concerning level that negatively impacts those with low incomes.
"That is why, I think, the government has chosen to step in and grant dealers import quotas in order to balance the current shortfall and stop additional price increases," he said.
Furthermore, the 90,000 tonnes would be imported cautiously to avoid destabilizing the price of rice produced domestically.
However, the Agricultural economist from the University of Dodoma (Udom), Dr Lutengano Mwinuka said the supply and demand of farm produce should be determined by market forces.
"In order to avoid the risk of purchasing the food at a high price at a time of scarcity, farmers need to be sufficiently educated to comprehend the right moment to sell and keep supplies in their warehouses," he said.