EDITORIAL: Curb mobile money fraud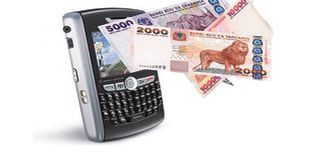 Summary
It is concerning how frequently mobile money users are being scammed by both criminals and certain telecom company employees
A revolution in financial transactions has been sparked by the simplicity and adaptability of digital and mobile banking.
However, it is concerning how frequently mobile money users are being scammed by both criminals and certain telecom company employees.
Recently, there have been more innovations and new methods of using mobile money for transactions, however these new technologies have also created issues.
These new technologies are also being used by scammers to steal money. Although the advances were intended to extend banking services to the unbanked, they are already proving to be a monster. Despite many allegations of fraud, it appears that thieves have outwitted our telecom companies.
The significance of the mandated SIM card registration is still in doubt because scammers have mostly not been eliminated by it. Unexpectedly, some telecom company representatives still offer pre-registered SIM cards for sale. This enables the scammers to register them under fictitious names.
To further secure their clients, all telecom firms must take greater steps.