PM calls for clear prisons boundaries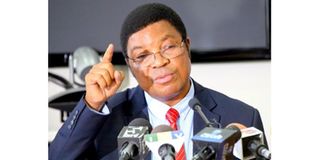 Dodoma. Prime Minister Kassim Majaliwa has asked the Commissioner General of Prisons, Dr Juma Malewa, to ensure that all the land owned by prisons authorities is well-demarcated. PM Majaliwa made the call at his Dodoma office yesterday during a meeting with the prisons' boss and the country's regional prisons officers.
"Most of the country's prisons are located in the areas that are not well demarcated. There are land conflicts in some of the areas surrounding the prisons. Residents have built houses close to some of the areas. It's important now that clear boundaries be drawn," said the PM. Mr Majaliwa noted that some of the land used for agriculture by prisons was being encroached on by residents because of lack of clear demarcations.