Kigoma women 'live in fear of rapists'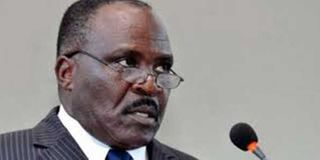 Dar es Salaam. Women in Mwanga Kusini Ward, Kigoma Region, are currently living in fear due to several reported cases of rape linked to a group of people known as 'Teleza.'
Regional authorities have, however, called on activists to seek details from the government. "We would not respond to activists' movements and those incidents were only reported in 2016. Civil societies should first come and speak with me to balance their claims," Kigoma RC Emmanuel Maganga told The Citizen.
Personal testimonies of women who claim to have survived rape have been collected by civil society organisations including Twaweza, Change Tanzania, the Legal and Human Rights Centre (LHRC), Jamii Forums, Tamasha, and the Centre for Strategic Litigation.
The CSOs claim that in the past two years, rape cases have been highly reported in the region and authorities have been notified and there have been some interventions. But, they noted, the cases have reported to increase in recent days.
Speaking to journalist yesterday, the civil societies noted that exact statistics of women who have survived rape incidents are unknown, but about 45 women were able to cooperate and share their experiences.
"Many victims of 'Teleza' hesitate to come out about it because we have learned there is stigma and bullying among the communities calling them 'mke wa Teleza.' Indeed, there are cases where some of the women have been threatened," said Twaweza's advocacy manager Anastazia Rugaba.
Sexual violence, including rape, is reportedly targeting women who are living without a male in households: widows, divorced women, young girls, the elderly and those whose husbands are not at home at the time.
One victim claimed that she was able to survive an attack but support from local leaders was had to come by.