Tanzania ranked among best investments destinations in Africa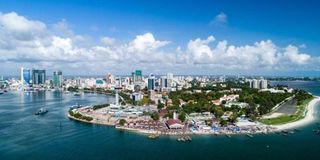 What you need to know:
A new report has ranked Tanzania among the best investment destinations in Africa, courtesy of its strong regulatory framework, sound macroeconomic fundamentals and vibrant financial market
Dar es Salaam. Tanzania has been ranked one of the best investment destinations in Africa, thanks to its strong regulatory framework, sound macroeconomic fundamentals and a vibrant financial market.
This is according to the Absa Africa Financial Markets Index 2022, an annual report highlighting economies with the most supportive environment for effective markets.
The report rates countries based on six pillars, including market depth, access to foreign exchange, and market transparency.
Others are tax and regulatory environment, capacity of local investors, macroeconomic opportunity, and legality and enforceability of standard financial markets master agreements.
Tanzania performed well in five out of the six pillars.
With the positive outlook that Tanzania will be one of the fastest growing economies in the region, the country's macro-economic opportunity rose from 11 points to an index of 76 out of 100 in 2022 from 65 that was recorded last year.
Speaking yesterday, Finance and Planning deputy permanent secretary Lawrence Mafuru reaffirmed the government's commitment to ensuring stability, continuity and predictability of the environment in which economic decisions are made to foster a conducive environment for sustainable investments.
"Priority actions include ensuring the existence of a robust electronic information infrastructure for individual and business profiles, credit history, and collateral; ensuring that customers are informed and protected, and encouraging the design and development of demand-based solutions," he said.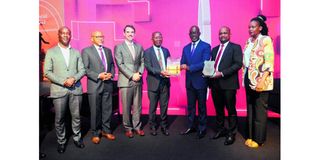 Tanzania joined countries with sustainable products in the markets after NMB Bank Tanzania listed the Jasiri bond, the first gender bond in sub-Saharan Africa, on the Dar es Salaam Stock Exchange in April 2022.
As a result, the country has gained a point in the market depth pillar to 46, reflecting the recovery in the market from the Covid-19 pandemic and revival of foreign investors' activities.
In access to foreign exchange, the country rose from 59 to 64 points. This was also attributed to Tanzania's decision to liberalise its capital account.
The Foreign Exchange Regulation Act 2022 opened up access to foreign investors in the domestic debt market.
This included allowing investors from Southern African Development Community member states to participate in the government bonds market and vice versa.
The country is also performing well in the market transparency, tax, and regulatory environment pillar with a 75 index from 66 last year, with a good level of financial stability and of transparency of financial information.
On legality and enforceability of standard financial markets, Tanzania gained significantly from recording an index of 10 points last year to 55 this year.
Absa Bank Tanzania global markets director Esther Maruma said it is evident that development of financial markets in Tanzania remained top priority despite challenges.
"The country would benefit from increasing the adoption of standard master agreements. Close-out netting legislation would also help provide greater assurance to investors over the legal framework. These improvements seem to be in the pipeline," she said.
Tanzania dropped in capacity of local investors only when it recorded an index of 17 from last year's 23 as participation of locals in financial markets dwindled.
Vertex International Securities Limited capital markets manager Ahmed Nganya said retail investors make up a relatively small percentage of the whole population, and institutional investors remain low due to frequent policy changes, especially for pension funds.
The market also still has weak private sector initiatives to create new institutional investors.
"This challenge comes more from our historical background as a socialist country, where capital markets, private sector, and investments were regarded as foreign and unacceptable capitalistic ideals," said Mr Nganya.
The Absa index covers 26 countries in the African region, with Tanzania ranked at number 11, same as last year.
In the East African region, the country has been ranked third behind Kenya, which is ranked eighth, and Uganda, which is ranked at fourth. South Africa, Mauritius and Nigeria hold the top three positions in Africa.