Children's HIV drug formula developed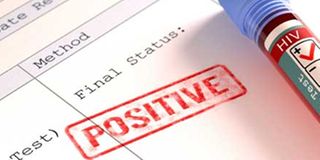 What you need to know:
Dr Salami said the treatment regimen currently recommended by the World Health Organisation (WHO) for children.

Kampala. A new drug formulation for children living with HIV will relieve minors of the pain of swallowing medications that were designed for adults.
Majority of children with HIV live in Africa where there is still a number of new infections.
Speaking to journalists in Kampala recently, Dr Olawale Salami, the clinical project manager, Paediatric HIV, for The Drugs for Neglected Diseases initiative (DNDi) said optimal child-adapted antiretroviral formulations being developed by  his organisation and partners provide new hope for the two million children living with HIV worldwide.
"Infants and young children cannot swallow tablets intended for adults and require special dosing. Yet their needs have been neglected by pharmaceutical research and development," he said.
Despite efforts to increase the number of children on HIV treatment and reduce mother-child transmission of HIV, many of the children living with HIV are still being left behind. In 2016, only 52 percent of children living with HIV received antiretroviral therapy. While this is an impressive increase from 15 percent in 2009, it is considerably lower than the 59 percent of adults that are currently on treatment, according to the 2018 Global HIV Statistics from UNAIDS.
Dr Salami said the treatment regimen currently recommended by the World Health Organisation (WHO) for children was not designed with children needs in mind – "the medicines come in the form of syrups that are horrid-tasting, hard to administer, require refrigeration and are difficult to give to especially for children who have both HIV and tuberculosis (TB)."
DNDi is working with the Indian generic company Cipla Ltd. to develop a solid first-line "4-in-1" fixed dose combination (abacavir/lamivudine/lopinavir/ritonavir) using the WHO recommended treatment regimen for infants and young children.
Meanwhile, DNDi and its partners in South Africa have addressed the negative drug-drug interactions between WHO-recommended HIV treatments and the TB drug rifampicin through a process known as "super-boosting."
An implementation study is being rolled out in Tanzania, Kenya and Uganda for an improved oral pellet formulation of the WHO recommended treatment, an important step towards introducing the 4-in-1 once it is approved in 2019.
DNDi is a not-for-profit research and development organisation which develops new treatments for neglected patients around the world suffering from little-known, often fatal diseases, including sleeping sickness, Chagas disease, paediatric HIV, and hepatitis C.