Yanga, Azam FC face tricky Premier League ties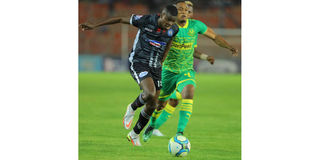 Summary
Yanga will take on Mtibwa Sugar at the Manungu Complex in Turiani, Morogoro, at 4pm, while Azam FC will square off with Mbeya City at the Azam Complex, at 7pm
Dar es Salaam. The NBC Premier League continues this evening with Young Africans (Yanga) and Azam FC facing enormous challenges in different grounds. The two Dar es Salaam giants head into their respective matches as favorites.
Yanga, the reigning champions, will take on Mtibwa Sugar at the Manungu Complex in Turiani, Morogoro, at 4pm, while Azam FC will square off with Mbeya City at the Azam Complex at 7pm.
The two teams have played 18 matches apiece, according to the records, with Yanga winning 16 and drawing twice while Mtibwa Sugar won three, with six games ending in draws for both teams and losing the rest.
Yanga hopes to maintain their lead over long-time rival Simba and third-placed Azam FC. Yanga leads the way with 47 points after 18 games, with Simba in second position with 41 points (without including their match against Tanzania Prisons played yesterday).
Mtibwa Sugar are in eighth place with 24 points from 18 games.
Yanga won the Mainland Tanzania Premier League title game 1-0 at the Benjamin Mkapa Stadium, following a 2-0 victory at the same venue on February 23 of this year. Yanga won 1-0 at the Jamhuri Stadium in Morogoro Region before going on to win 1-0 at the Benjamin Mkapa Stadium in the 2020/2021 league season. The game is significant for both teams since they both want to keep their unbeaten streaks in the league.
Yanga's head coach, Nasreddine Nabi, said all of his players were prepared to face stiff challenges from Mtibwa Sugar in the match, and he was confident his team would maintain their unblemished record. "Our major aim is to win the encounter and continue accumulating points in the league," he said.
"It will be a difficult encounter because Mtibwa Sugar have changed this season." Salum Mayanga, head coach of Mtibwa Sugar, stated that his team's morale was quite strong and that he believes his boys will upset Yanga today.
"We are clearly facing the reigning champs, and we must remain alert at all times. We are well prepared for the duel, and hopefully we will win," said Mayanga.
Meanwhile, Azam FC head coach Kally Ongalla is optimistic to outshine Mbeya City at the Azam Complex, despite the fact that his players are facing an uphill task.
Azam FC are now placed third in the league standing with 37 points from 18 matches, while Mbeya City are placed 10th with 21 points from 18 matches.
"It is going to be a tough game as we are playing one of the strong teams in the league. However, we have prepared our highly spirited players purposely to win the match and not otherwise," said Ongalla.