Tanzania to build bridge between Dar es Salaam and Zanzibar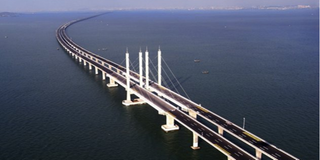 Dodoma. Tanzania is set to build a bridge that will connect mainland to the Islands of Zanzibar to ease movement of goods and people, which if undertaken, the 50 km bridge will be the first in Africa
This was said by the deputy minister of Works and Transport Godfrey Kasekenya in Parliament today April 28, adding that talks that began on March 11, 2023 are in advanced stages.
Kasekenya said that the two parties had met with the prospective investors of M/S China Overseas Engineering Group Company (COVEC) who have shown interest in building the bridge.
He has said that the outcome of the meeting is still being worked on by both parties in mainland Tanzania and Zanzibar, noting that the plan for the construction of the bridge will involve a partnership with the private sector.
He was answering a question that was asked by Mwantum Dau Haji (CCM Special Seats) who wanted to know when the construction of the bridge would kick off.
The idea of the bridge first came up in 2020 when some Tanzanians in diaspora introduced a plan to construct a sea bridge to link Unguja Island and Dar es Salaam.
The idea sparked a lot of debate among citizens with some arguing it is a day dream. But science and technology has proved that the project to construct about 50 km Zanzibar/Dar es Salaam Bridge is possible if funds are available.