Education authority to launch free online school library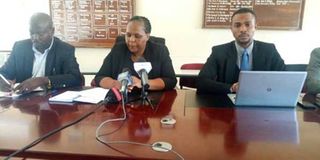 What you need to know:
Tanzania Institute of Education has launched an online library that will provide nursery, primary and secondary school students access to books.

The initiative comes following a partnership between TIE andIPP Media under Reginald Mengi to offer low cost items that support access to the app to school in remote areas.

Dar es Salaam. Students and teachers in primary and secondary schools will now access books online via their phones or computers, thanks to the launch of a new online library.
The online library, run by the Tanzania Institute of Education (TIE), is a platform that offers free access to books to all public schools in the country, while those in private schools and individuals will pay at least Sh4,000 to access 48 textbooks and Sh2,000 to access supplementary readers.
Briefing reporters on Friday, March 29,TIE director general Aneth Komba said the app,which is expected to be launched tomorrow will reduce the cost of running a library and provide easy access to books.
"The app provide a permanent archive for books and can be downloaded through the app store and registration in required to be able to access the books online," she said.
The app has already been tested in more than 6,639 public schools in 10 regions since December last year and books are available for students at nursery, primary and secondary school levels.
"Our aim is to be able to register all schools in the country and through the online platform we hope to get feedback that will help in running the app," she said.
She further added that the institute has partnered with IPP media under Reginald Mengi to help in providing low cost tools that allow access to the app to schools in remote area so that they can also be able to access the online library.
"The solar tools will provide opportunity to those areas that lack electricity and will be sold below the market price and those schools that cannot afford will also be provided with free items," said Dr Komba.
For his part,Mr Kelvin Msangi, an ICT expert at TIE said the app was well received during the pilot period and this shows that it will be of great advantage in helping alot of students.
"Many schools, especially those in remote areas, are very excited about the app because it will provide the students with free books and on a wider range," said Mr Msangi.