A Bill to Prohibit US Sportsbook Advertisements has been Introduced in Congress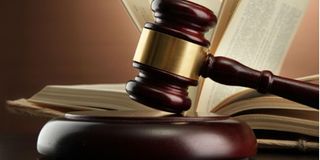 US Congressman Paul Tonko introduced the "Betting on Our Future Act" in an effort to protect vulnerable people from problem gambling. If passed, the bill would make all electronic and internet sports betting marketing illegal. When presenting the bill, Tonko expressed his desire to help push for federal action capable of effectively bringing under control the increase in predatory marketing of sports betting by gambling firms in the United States.
Tonko noticed an increase in advertisements which exacerbated the problem of gambling among Americans. He believed that the advertisements, particularly the 'risk-free' bets, increased the risk of gambling addiction by hooking people on products that were deceptively presented as harmless.
The Congressman believes that the federal government must step in and save the day if gambling companies fail to do more for the welfare of their customers. His presentation stood out as one of the few occasions when a federal bill on sports betting was introduced in the United States. As a result, the bill has shaken sports betting stakeholders, inexplicably uniting them in thought and deliberation.
The Motivation Behind "Betting on Our Future" Bill
The bill was strategically presented by the New York Congressman ahead of Super Bowl LVIII to help demonstrate his concern. He stated, "Millions of families across the United States will tune in to watch the Super Bowl this Sunday. Between the games, the halftime show, and the excitement, tens of millions of people will be bombarded with advertisements from DraftKings, FanDuel, and others promising so-called 'risk-free' or 'no sweat' bets in their ruthless pursuit of new customers hooked on their products."
Tonko's legislation comes at a time when the gambling industry is at an all-time high. Since the legalization of sports betting in 2018, advertising has skyrocketed. "US Online Casinos and Sportsbooks" have expanded their reach, investing billions of dollars to ensure full coverage across the United States.
Legalization and advertising have resulted in an alarming increase in gambling tendencies among Americans. Americans legally bet at least $73 billion on sports in the first ten months of 2022. Given the increase in sports gambling-related promotions on radio, television, and the internet, this figure is expected to skyrocket by 2023. Tonko's bill aims to combat the proliferation of uncensored sports betting advertisements and reduce the risk of adolescents and other vulnerable groups succumbing to gambling addiction.
The "Bet on Our Future Act" heavily borrows from the Federal Cigarette Labeling and Advertising Act, which prohibits tobacco advertisements. Since its passage in 1970, tobacco legislation has been in effect.
However, while the tobacco legislation is a success, there are concerns about Tonko's bill passing. Almost every stakeholder in the gambling industry has expressed an opinion on the bill. Some believe that prohibiting an industry from advertising is inappropriate, given that its operators must seek customers.
However, the issue is more serious than it appears. According to Chris Cylke, Senior Vice President of the American Gaming Association, the legislation is completely unacceptable for a variety of reasons.
The senior executive told SBC Americas that the American Gaming Association (AGA) and its members do not support any legislation that would prohibit or limit casino gaming promotion. He stated, "Any such effort only serves to reduce consumer and community awareness of legal options, benefiting illegal, offshore operators while harming consumers and communities. The proposed legislation would violate long-established free speech rights while undermining the expertise of over 5,000 state and tribal gaming regulators across the country."
Tonko's bill appears to be more concerned with responsibility than the American Gaming Association and its associates. The Congressman views gambling companies with suspicion. AGA, on the other hand, believes the legal gaming industry is deeply rooted in responsibility, according to Cylke. According to the AGA Senior Vice President, the industry's stakeholders have focused enough attention and resources on responsible gaming and problem gambling.
Cylke proposes that Congress refocus its efforts on combating the ravenous offshore illegal sports betting companies that prey on vulnerable consumers while devoting no resources to problem gambling.
The remarks of the AGA Senior Vice President echo those of several other stakeholders. Because gambling is an industry like any other, a significant percentage of them believe it is illegal and inappropriate to limit gambling companies' marketing.
The "Betting on Our Future Act" introduced by New York Congressman Paul Tonko expresses genuine concern for adolescents, young adults, and other people who are vulnerable to gambling addiction. However, it faces stiff opposition and may need to be tweaked to address the concerns of all stakeholders in the gambling industry.