Nala to invest $1million in innovation after securing licence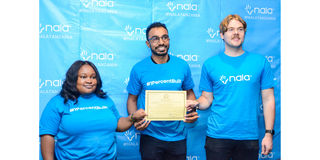 Dar es Salaam. Nala, a Tanzanian fintech company is set to invest $1million (about Sh2.3 billion) to support innovation and create new jobs.
This comes after the company secured a payment service provider license from the Bank of Tanzania (BoT).
"Securing the license is a tangible fruit of working closely alongside the Central Bank to complete the appropriate steps to receive their license as a payment service provider," Nala's founder and CEO Benjamin Fernandes said in a statement.
He added: This is a major milestone as it enables development of a host of new offerings such as business payments, merchant's services and outbound payments from Tanzania as well as direct integration with local banks and telcos.
The license which was secured on Monday, was awarded as part of the ongoing initiatives and efforts of President Samia Suluhu Hassan to empower young people and to generally foster an environment that makes it simple for businesses like Nala to invest in the country.
Mr Fernandes said two of Nala's biggest goals in the last year have been enabling direct integration to banks and telcos and tackling the challenges that businesses face in moving money across borders.
"With this new license in hand, Nala is making a major commitment to invest $1m to build our most ambitious projects ever in our home market of Tanzania," he asserted.
Despite the many options for sending money to Africa from abroad, the continent continues to be the most expensive place to send money to.
The World Bank estimates average transfer fees to Africa at approximate nine percent.
 Further, many existing options include hidden fees that make it hard to discern the true cost of sending money.
"Nala is working towards changing the paradigm of financial tools for Africans by providing fair and transparent services to empower people with control over their finances," said Mr Fernandes.