Move Afrika: A new music touring circuit launches in Africa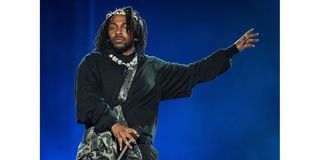 Global Citizen and pgLang, the creative imprint of Kendrick Lamar, have announced a new music touring circuit in Africa, called Move Afrika.
The initiative will kick off with a headline performance by Lamar in Rwanda on December 6, 2023.
Move Afrika is a long-term, large-scale effort to pioneer a world-class music touring circuit throughout the African continent. The goal is to showcase the best of African music to the world, drive transformative investments within local communities, engage local artists, vendors, agencies, and crews, and provide opportunities for on-the-job skill development and training.
In addition to providing a world-class experience for fans and artists alike, Move Afrika also aims to set a new gold standard for entertainment touring events and increase demand from international and regional artists to tour in the region.
Kigali, Rwanda, will host Move Afrika every year for the next five years, in partnership with the Rwanda Development Board. Additional countries will be added to the tour schedule each year, with the goal of expanding to five countries by 2025.
Move Afrika is the latest effort by Global Citizen to address the world's inequities by creating job and entrepreneurship opportunities for the continent's emerging generations. The organization has a long history of hosting successful campaigns and events across Africa, including Global Citizen Festival: Mandela 100, Global Citizen Live: Lagos, and Global Citizen Festival: Accra.
Move Afrika is a groundbreaking initiative that has the potential to revolutionize the music industry in Africa.
By providing a platform for African artists to perform and connect with fans from all over the world, Move Afrika will help to elevate African music and culture to a global stage.