Tanzania set for 100 percent telephone penetration: TCRA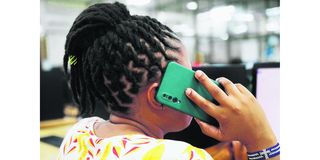 What you need to know:
The regulator also says that over 410.742 million mobile money transactions worth Sh13.9 trillion have been carried out between January and December, 2022
Dar es Salaam. Tanzania is set to attain full voice telephone network coverage in the near future, a new report shows.
The Tanzania Communications Regulatory Authority's statistical report for the fourth quarter of 2022 shows that the overall telecom voice penetration stands at 98 percent as of December, 2022.
Furthermore, the TCRA report shows that Dar es Salaam has the highest penetration equivalent to 16.9 percent of total country's coverage. It is followed by Mwanza with 6.2 percent and Arusha with 5.9 percent.
The regions with the lowest penetration in Tanzania Mainland and their percentage in brackets are; Katavi (1.1pc); Rukwa (1.6pc); Lindi and Njombe (1.8pc) each.
Communication experts say that the new statistics are a very positive development that shows that almost all Tanzanians have been reached.
"I attribute this good performance to the huge investment made by telecommunication firms and by the government especially through the Universal Communications Service Access Fund (UCSAF)," Dr Moses Ismail, a senior lecturer at the College of Information and Communication Technology (CoICT) of the University of Dar es Salaam (UDSM), said.
He added that the fund has been providing subsidies to telecommunication firms to enable them increase coverage in rural areas in the country. However, he said, there is still a challenge of low broadband penetration despite increasing demand of the internet in Tanzania.
Dr Ismail urged the government to work hard to realize its target of reaching 80 of the population by 2025.
Tanzania is connected to several undersea fibre optic cables that provide broadband internet services. The government is on the mission to connect all wards in the country by the broadban network.
In another development, statistics indicate that mobile money services accounts involved in mobile money transfer increased from 39.6 million to 40.9 million.
The increase is equivalent to 1.4 percent, while the number of transactions grew by 2.8 percent and value of transactions went up by three percent.
Furthermore, the report shows that over 410.742 million transactions worth Sh13.9 trillion have been carried out between January and December, 2022.
According to a report, more transactions were carried out in the month of December than any other, probably due to increased festive activities.