ACT speaks out after Mkumbo joins CCM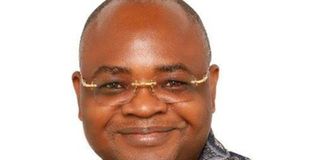 Dar es Salaam. Former ACT Wazalendo advisor Prof Kitila Mkumbo has joined the ruling party, Chama Cha Mapinduzi (CCM).
A statement issued yesterday, by Singida regional CCM chairperson Martha Mlata said they welcomed Prof Mkumbo, who is also the permanent secretary in the ministry of Water and Irrigation. "We should continue strengthening our party in the region and country in general. We also should implement the party's election manifesto for the prosperity of the region and the country at large," reads part of the statement.
However, ACT Wazalendo secretary for ideology, publicity and public communication Addo Shaibu said it was difficult for Prof Mkumbo not to be involved with politics, noting that he knew he would backtrack on his decision. "It was a matter of time to know party he would join; CCM, Chadema, NCCR or ACT Wazalendo. But, by joining CCM, Prof Mkumbo is trying to avoid conflict of interests when serving his new position following President John Magufuli's appointment," he added.