Maasai youth attack, injure journalists in Ngorongoro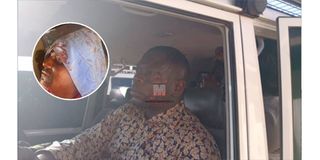 Three journalists and their translator were on Thursday, August 15 critically injured when over 200 Maasai youth (Morani) attacked them in Enduleni Ngorongoro, Arusha.
The injured journalists include ITV's Ferdinand Shayo, Denis Msacky (freelance journalist), Habib Mchange (Jamvi la Habari), another resident of Ngorongoro, Lengai Ngoishie.
The journalists were reportedly in the district getting an understanding of why the Government is advising the residents relocate voluntarily from within the reserve to Msomera in the Handeni district, Tanga Region.
It was not immediately clear why the group attacked the journalists and their translator, but the attackers were armed with machetes, spears and arrows.
They are reportedly against the voluntary relocating from the area to Tanga.
Early reports say all the four have been admitted to anearby hospital for emergence treatment.
Speaking to The Citizen the District Commissioner Raymond Mwangala said they had sent policemen to the area where the attack occurred.