Paul Biya has been Cameroon's president for 40 years – and he might win office yet again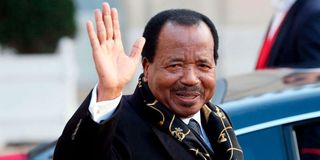 Summary
At 89 years old, one of the oldest leaders in the world, President Paul Biya of Cameroon has marked 40 years as head of state. He assumed office in 1982.
He is the second longest serving leader in Africa. The longest is Equatorial Guinea's Teodoro Obiang Nguema, in power since 1979.
But Biya remains non-committal about relinquishing power in 2025, which would be the end of his current seventh term of office.